Trix H0 22131 DCC/Selectrix decoder with TEE sound TEE Diesel Rail Car Train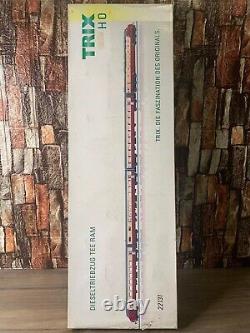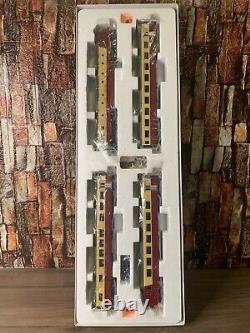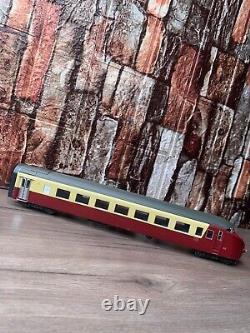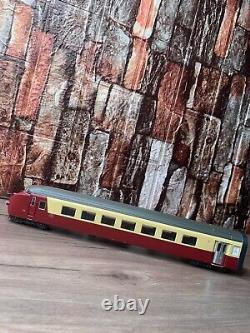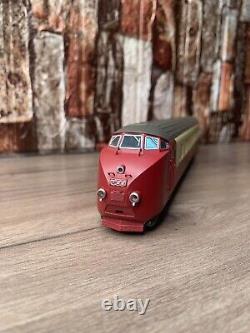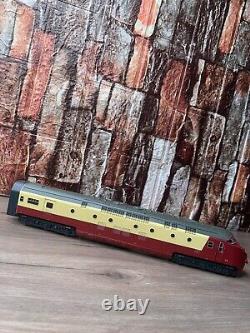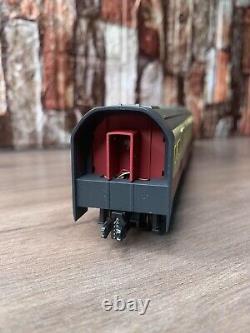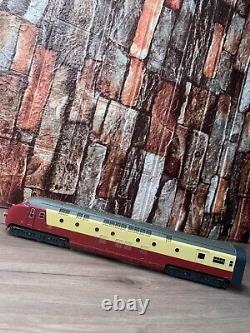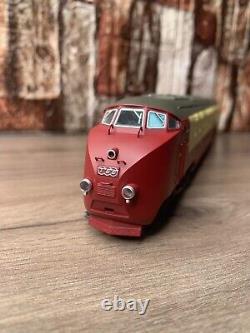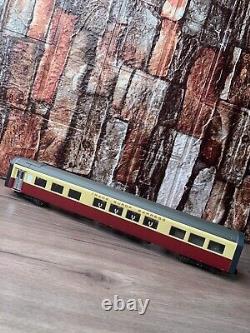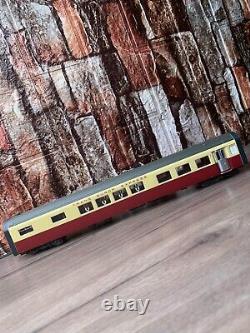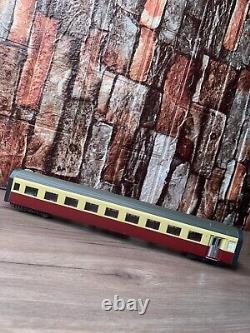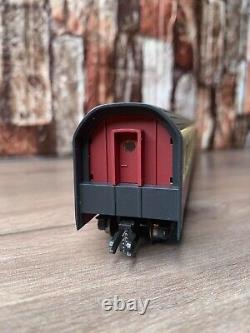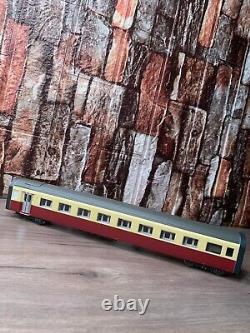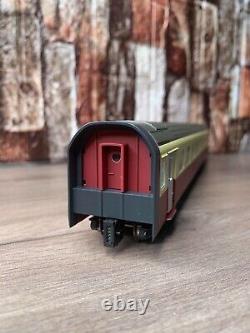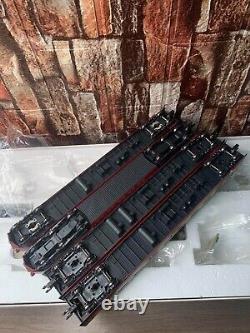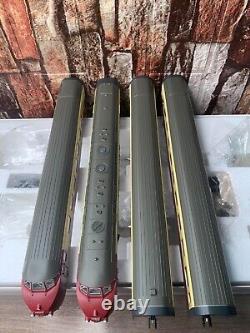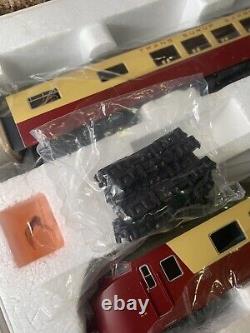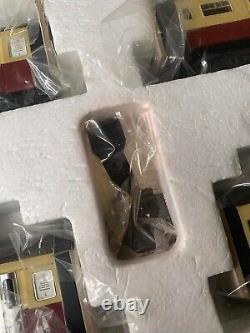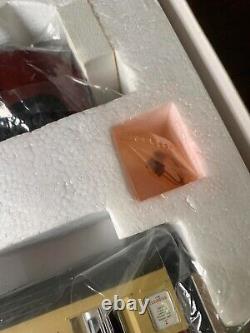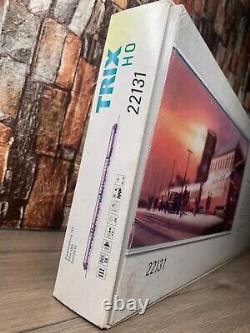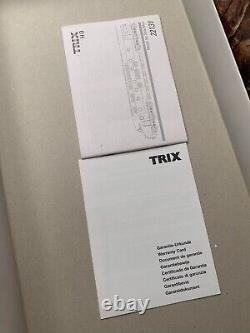 Trix H0 22131 DCC/Selectrix decoder with TEE sound :TEE Diesel Rail Car Train. Swiss Federal Railways (SBB/CFF/FFS) class RAm TEE I express rail car train 501 and 502. Diesel electric powered end car, compartment car, dining car, and open seating car with an engineer's cab. Same design as the Dutch TEE train class DE 1001 through 1003. Built in 1957, original version from Era III. Used for Trans Europe Express service in Switzerland. The entire train is full scale length. DCC/Selectrix decoder with TEE sound. Diesel train and station hall.
In 1957, the Swiss Federal Railways and the Dutch State Railways placed identical TEE diesel powered rail car trains into service for the newly created TEE network. Next to the German Federal Railroad's VT 11.5, these 5 train sets were the stars of Europe's railroads where it was a question of comfort and prestige. These four-unit trains consisted of a powered end car with a performance level of 2,000 horsepower, a compartment car, a dining car, and a cab control car with an open seating area. The powered end cars were built by Werkspoor in the Netherlands and the cars were built by SIG in Switzerland.
The shape of the ends of the powered cars and cab control cars reminded people of Dutch designs, and the intermediate cars had the features of Swiss passenger cars. With a total length of 97.16 meters / 318 feet 9-3/16 inches, a train set offered space for 114 passengers in first class and 32 in the dining car. With a maximum speed of 140 km/h / 88 mph, these elegant trains were used on the Amsterdam - Zürich route (TEE "Edelweiss") and Amsterdam - Paris route (TEE "Étoile du Nord" / "North Star"), and later also between Brussels and Paris (TEE "Oiseau Bleu" / "Blue Bird"). Later, these trains were also used as a TEE connection between Paris and Zürich. And, finally later they were used as the TEE "Bavaria" between Zürich and Munich. The powered end cars were gradually replaced by American FP7 diesels and were scrapped. Five cars are now back in Europe and are waiting for an overhaul to turn them back into the RAm TEE I. Notification will be sent to buyers. Please do not block any emails we send.