Rail King MTH O St Louis PCC Electric Street Train Car Proto Sound 2.0 30-2531-1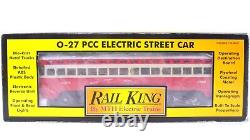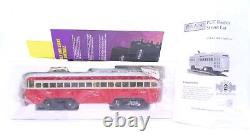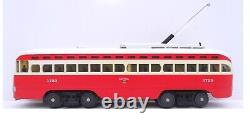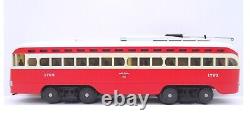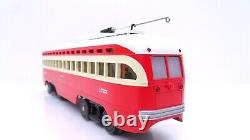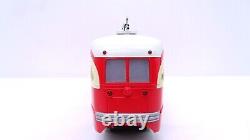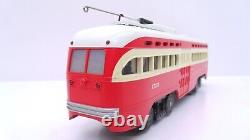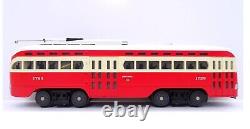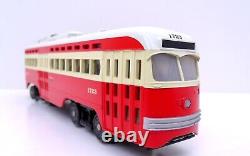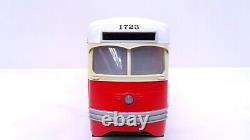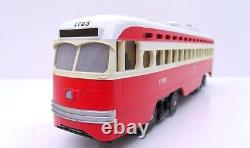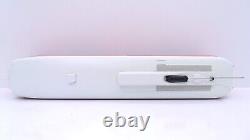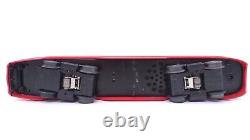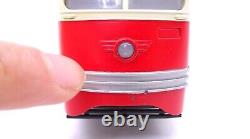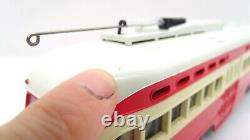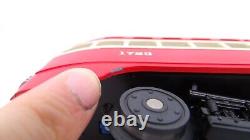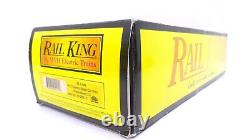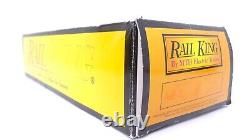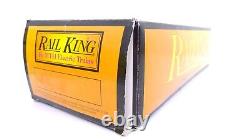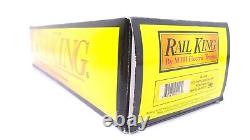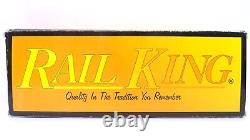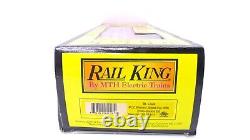 Description: This is a beautiful PCC Electric Street Car w/ Proto-Sound 2.0 in O Scale (O-27 according to MTH) made by Rail King / MTH! Obviously this train has long been discontinued and will likely never be produced ever again.
Condition: T his train has been used / ran but overall it is in unbelievable nice shape as I do not see any type of major damage done to it for me to mention. And the best part is that this PCC Street Car runs forward and reverse (with the e-unit working), and it has 4 LED Tail lights and 2 front lights, all working.
I will note that the Tail lights stay on all the time (so they are not Directionally lighted); however, the destination board lights only light up when the train is running forward (otherwise it won't light up) which means that the Destination board lights are Directionally lighted and; this train not only runs and lights nicely but the Proto Sound 2.0 functions work w/out a problem which gives this train an even higher level of realism, in simple words, it is a real keeper. Cosmetically speaking it shows some minor blemishes such as minor scratches, paint blemishes, paint chips, stains, shiny spots but for its age it honestly this train looks great. Lastly, It comes with instructions and it is in its original box which does show some shelf wear, wrinkles, dents, scratches, tears, discoloration but overall the box looks fine.