Marklin HO/AC/Mfx/Sound 39540 Gottardo TEE Electric Rail Car Train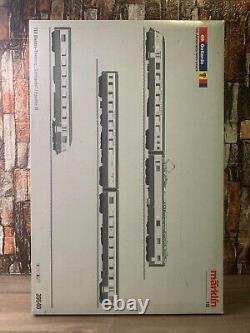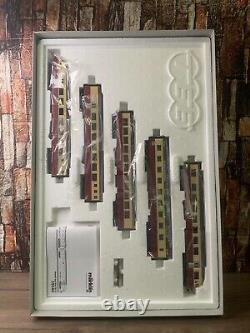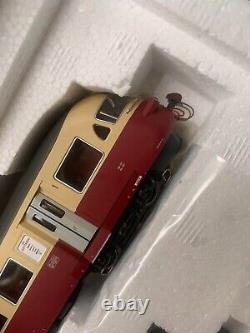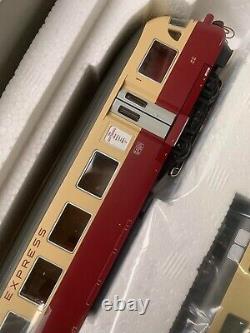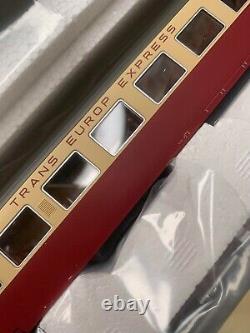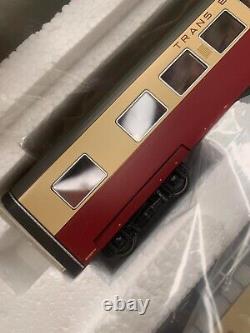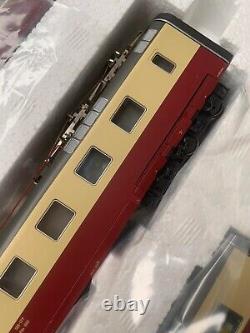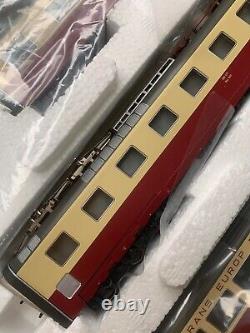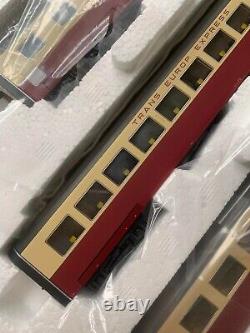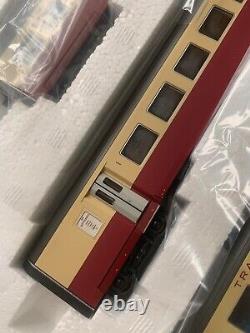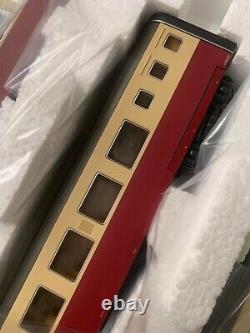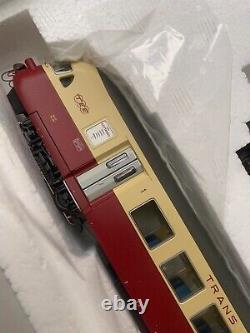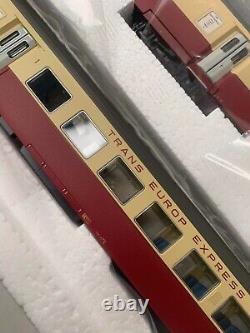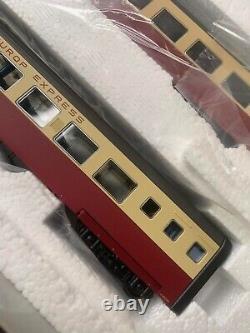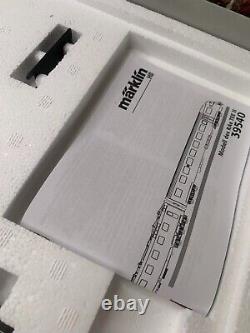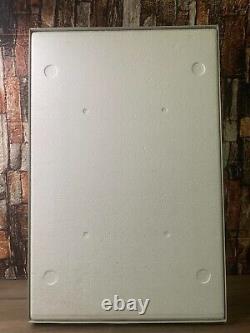 Marklin HO/AC/Mfx/Sound 39540 "Gottardo" TEE Electric Rail Car Train. Swiss Federal Railways (SBB/CFF/FFS) class RAe TEE II four system powered rail car train. 5 units arranged as open seating, 1st class. Centrally located power car with a galley, 2 cab control cars, an intermediate car with seating, and a dining car with a bar. Used in international TEE service.
The train looks as it did when delivered in 1961. The power car is located in the middle of the 5-part train. It has an mfx digital decoder, high-efficiency Softdrive Sine propulsion, and a sound effects generator. It also has a powerful, compact-design motor, centrally mounted.
4 axles powered through cardan shafts. The headlights, which change over with the direction of travel, the marker lights, and the interior lights are maintenance-free LED's.
The headlights and interior lights are warm white LED's. The lights will work in conventional operation and can be controlled digitally. The train has four different pantographs in an offset arrangement and detailed roof equipment. The train also has separately applied metal grab irons. The engineer's cabs and the passenger areas have interior details.
There is a special close coupled mechanical and electrical connection between the cars. The ends of the train have a representation of the Scharfenberg coupler (non-working).
Minimum radius for operation 360 mm / 14-3/16. Train length approximately 134.0 cm / 52-3/4. Notification will be sent to buyers.
Please do not block any emails we send.