Marklin HO/AC/MFX 26542 Tank Locomotive and 4 Open Platform Cars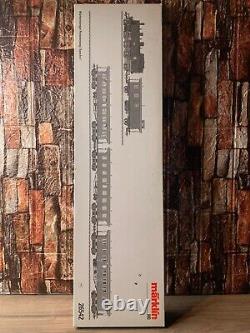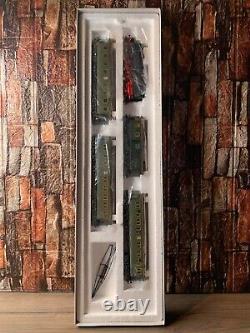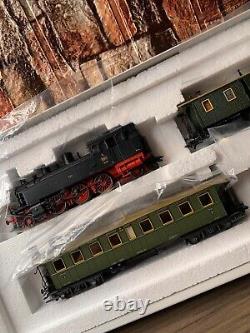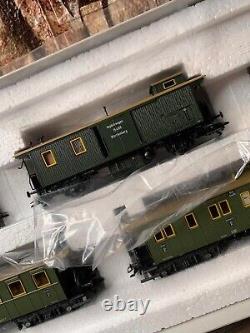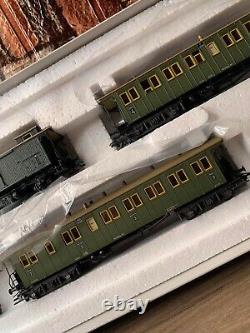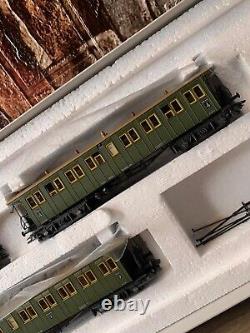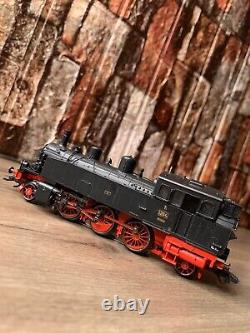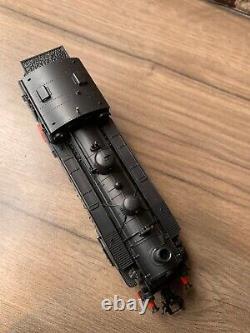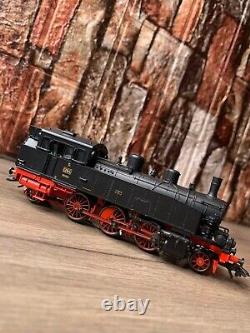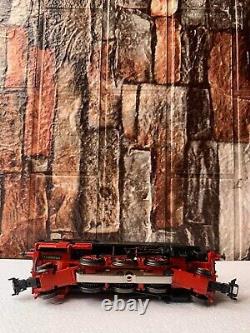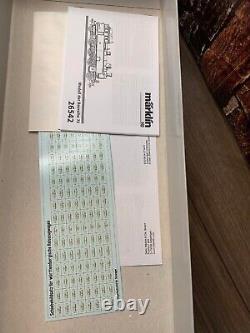 Württemberg Passenger Train: Tank Locomotive and 4 Open Platform Cars. Royal Württemberg State Railways K.
Class T 5 passenger steam locomotive. One each passenger car, 2nd and 3rd class (later the type BC4i Wü 00), 3 rd class (later the type C4i Wü 01), and 4th class (later the type C4id Wü 98), as well as a baggage car (later the type Pwi Wü 09). The locomotive and cars look as the prototypes did towards the end of the provincial railroad period. The locomotive has an mfx digital decoder and controlled high-efficiency propulsion. The headlights will work in conventional operation and can be controlled digitally. The car floors have truss rods that can be replaced and separately applied details. The handrails and roof supports on the end platforms are made of metal. The baggage car has sliding doors that can be opened and a roof cupola. Total length over the buffers 83.2 cm / 32-3/4.
Notification will be sent to buyers. Please do not block any emails we send.