Märklin Court Train Gauge 1 Steam Locomotive Tristan Königswagen Observation Car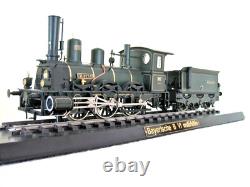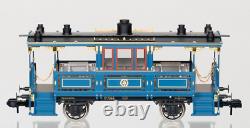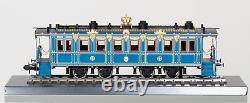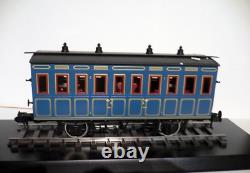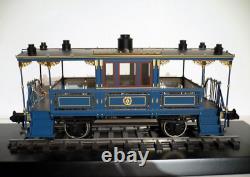 Four-axle passenger car with a metal chassis and body. Numerous assembled small parts and equipment accessories. All areas of the car (saloon, sleeping compartment, attendant's compartment, toilet, lavatory) with interior design. Movable doors on the front sides. In the salon area, the lighting works in conventional or DELTA mode.
In digital operation, this lighting can be switched on and off in the saloon area using a function decoder. In addition, in digital operation, the lighting in the attendant's compartment, sleeping area and simultaneously in the toilet and toilet area can be switched on and off. The installed Märklin claw couplings can be exchanged for the enclosed screw couplings.
A seated figure in gala uniform is included.