LIONEL 260E Freight SET withWhistle Tender +814-820-812-817 Cars O-gauge TESTED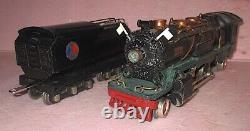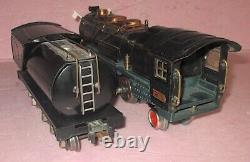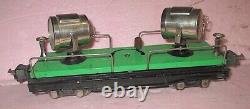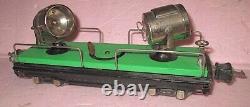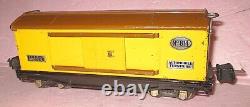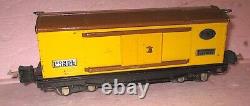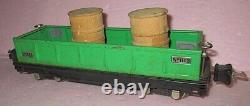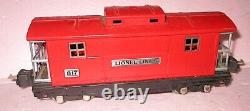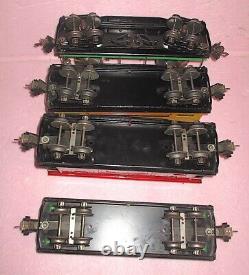 This is a BIG prewar O-gauge train set from Lionel. The set is in excellent condition with no issues.
It HAS been tested and works great. Forward / Reverse with lever in cab and below the firebox. 820 Operating Dual Searchlight Car. 812 Gondola with wood barrels. The engine and the searchlight car HAS been tested and work great. Everything looks original with no missing parts, rust or damage. The bottom frame of the tender may have been repainted at some time (it looks too clean), but other than that I do not think anything has ben messed with. Just an impressive, heavy set!