Kato 10-1716 DB Type ET425 Electric Car `DB Regio` 4 car-set, N gauge model train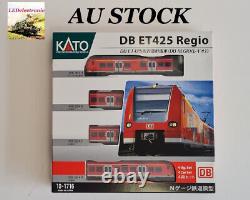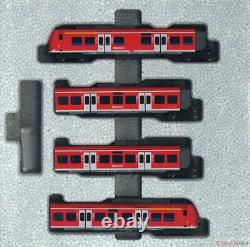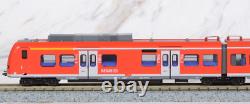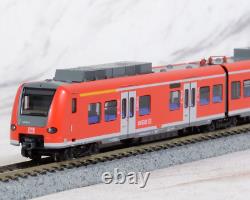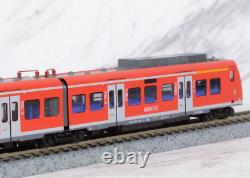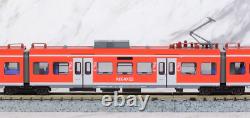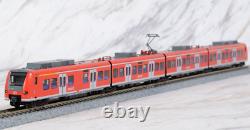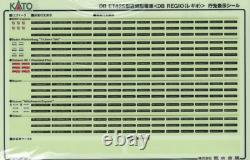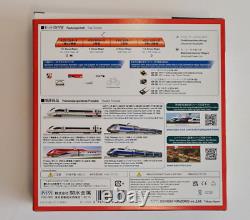 The price is for 1 set Kato 10-1716 DB Type ET425 Electric Car `DB Regio` 4 car-set, N gauge model train. Product introduction - The DB ET425 suburban train. Is responsible for regional transportation in Germany. From 1999 to 2008, a total of 249 trains were introduced to replace the conventional ET420 and passenger trains. It is a 4-car articulated system, and the weight is reduced by adopting an aluminum body, and you can also see the operation in a combined form if necessary.
The feature is that the notation of each part of the car body differs depending on the area where you are active, and this product can be reproduced by selecting your favorite notation from the attached sticker. Product Features - Beautifully reproduce the characteristic red and white design and detailed notation.
The intermediate connection part reproduces the articulated structure. Combined operation is also possible by connecting the leading cars. Comes with a sticker that allows you to select and reproduce different notations depending on the service area.
The chair in the car is reproduced in blue. Adopting a well-established power unit, stable running. Directional Head / tail lights on (with off switch).
The front and side displays are reproduced in black. Comes with a destination display sticker that can reproduce the ET425 type that is active in various parts of Germany. Set content - 425 054-4 (M) - 435 054-2 - 435 554-1 - 425 554-3. This item is NOT a toy and is intended for modelling use.